Working At Home Weekly Roundup – Week Two
We are now two weeks deep into our remote working due to the coronavirus outbreak. But spirits are still high and people seem to be very productive with their work as well as enjoying the regular video chats with their colleagues via Google Hangouts.
On the subject of Google Hangouts, it was Phoebe Holford's birthday on Friday and a few of the team joined Phoebe via Hangouts for a pub quiz. Matthew and Gary both look like they got very involved in the festivities.
Every day, we ask our team to complete a feedback form to let us know how they're coping, how productive they are and what they did differently that day. It is that last question that we will focus on here. What has Team Mabo done differently over the past week?
"crocheted at lunch"
For those who know this person, they won't be terribly surprised.
"Yesterday – Did the NHS clap thing and got speaking to some different neighbours. One threw a facemask up to my terrace, which was nice, but an all-around strange situation. One was trying to blag some beef off me though… told her "I had none" (I've got some)"
If there is one piece of advice I can give you to survive these strange times, it is to always protect your beef. You never know when you're going to need it.
"Watched itv instead of bbc"
If this team member had a sky subscription, then I worry about how much they would go off the rails.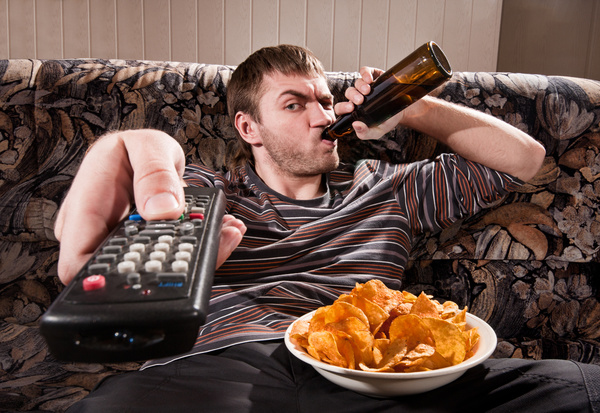 We also ask people for negative points, we received this piece of feedback…………
"Sun was out… ideal beer garden weather!"
Just think of how enjoyable that first drink will be once the restrictions have been lifted. Keep your spirits up.
This week, we have our award-winning Head of Development, Peter Calvert giving us his tips for working at home.
1. Keep a structure within your day. Being remote means it's easy for the lines between work and home to blur into one. Be strict with your calendar to stop you getting stuck between the two.
2. Dress for work. We don't do suits at Mabo, but we don't do pyjamas either. Dressing as if you were going to work is just a little helper to keep you in a working mindset when you need to be
3. Regular calls. Keeping in touch with the devs, whether it's voice calls whilst we code or a structured team meeting via Slack's video chat when everyone's on the same page, it's easier to stay motivated and your team can motivate you.
Thanks for reading. Please do stay safe and try to take the many positives there are to spending more time at home.